Products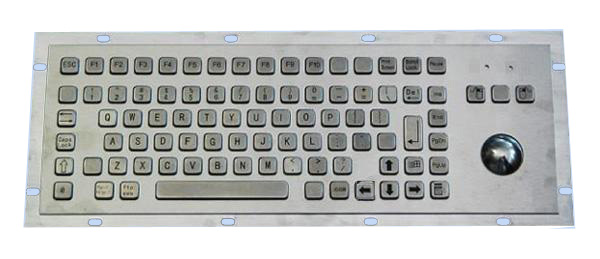 Description
Basic description:
▪86 keys, imported stainess steel and korean Anycall golden plating switch using. Applicable to inputs of various BSM.
▪Waterproof, Dustproof, Explosiveproof, Corrosion-proof, Drilling resistant, Anti-dismantle, Anti-Leak, Anti-Listening.
▪PS/2 and USB interfaces are availiable.
▪Compliant with WIN98/XP/ME.
▪Custom language are availiable.
▪Applied range: ATM, Telecom Printer, TVM, ADM, CDM, Self-service Fee Paying Machine, etc.
Carried Standard:
▪Carried Standard: ANSI9.8, ANSI9.9, ANSI9.19, IBM3642, ISO9564, ISO7816/T=PBOC
▪Computing Capability: PIN Encryption, MAC Encryption, Data Encryption/Decryption
Technical desription:
▪Input keys: 10 number keys, 6 function keys
▪Keys extended: 4 keys or 3 keys function
▪Security: Self-destruction under illegal opening
▪Key's life: 2,000,000th
▪Pressure bearing: 2.5N
▪Key's route: 0.45mm
Working environment:
▪Keypad: Waterproof
▪Security grade: IP65/IP54
▪Working temperature: 0℃-50℃
▪Storage temperature: -30℃-80℃
▪Relative humidity:30%-95%
▪Net weight: 0.4Kg