Products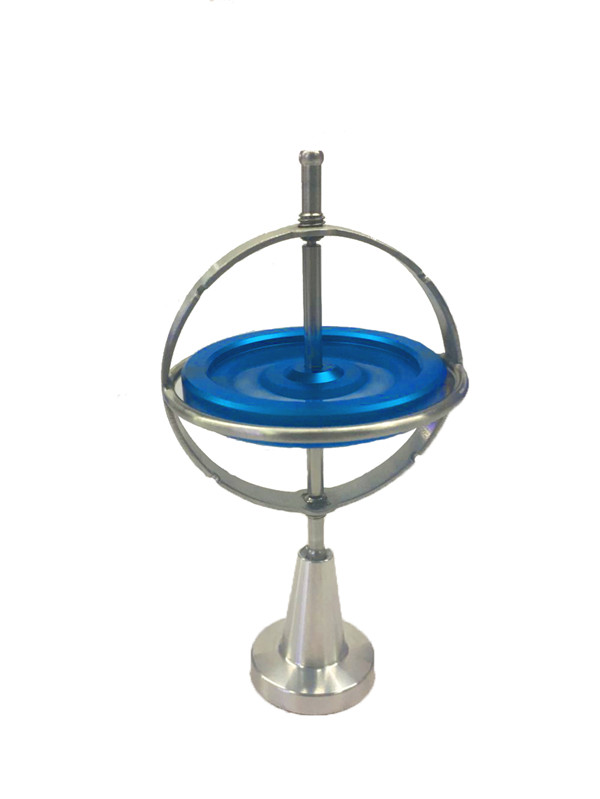 Description
2017 New style Precision metal Gyroscope Magic Gyroscope Toy

Number: TMGS-CB
color: Blue
Place of Origin: Guangdong, China (Mainland)
Brand Name: VODA Model
Min.Order Quantity:10 Pieces
Supply Ability: 500000 Pieces
Style: Mini Toy
Function: Release Stress
Type: Other Outdoor Toys & Structures
Material: Aluminum+stainless steel
Size:77*85*100mm
Item Weight:86 g
Product Dimensions:7 x 7 x 11 cm
Shipping Weight:109 g
Packaging & Delivery
Packaging Details: 1 piece/retail box(1.18*0.82*0.25 cm) weight:74.5 g
100 pieces/master Carton(56*25*27 cm) weight: 14 kg
2017 New style Precision metal Gyroscope Magic Gyroscope Toy
Delivery Detail: 3-10 work days base on your quantity
Warning: Not suitable for children under 5 years. For use under adult supervision
How To Use?
1.To get your gyroscope spinnning,hold the frame firmly in your hand.Thread the string through the small hole near the top of the spindle.Turning the wheel,carefully let the string wind around the spindle-from the hole to hub and back again.
2.To creat the rapid spin,pull the string away from the gyroscope with quick,strong motion.
3.Place the spinning gyroscope on its aluminum pedestal or on the tip of your finger.The gyroscope will seem to defy gravity and maintain its relative position in space no matter how the base is moved around.